Mediation
Award-Winning Legal Representation
Mediation Attorney in St. Charles
Peacefully End Your Marriage Through Mediation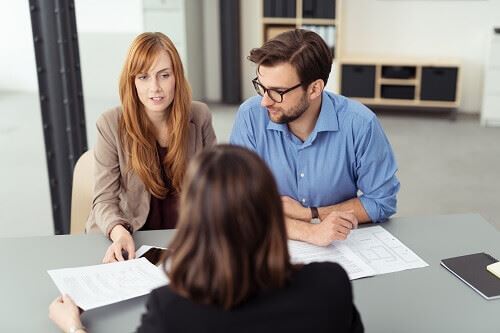 The traditional litigation process to resolve family law disputes can be lengthy, expensive, and emotionally draining. However, mediation is an alternative form of conflict resolution without the formal rules of the courtroom. If you are experiencing a divorce or any other family law issue, our St. Charles mediation attorney can act as a neutral third-party mediator in order to determine a solution to your situation.
Contact us today to schedule a consultation with a St. Charlies mediator!
What Is Mediation?
Mediation offers both parties the opportunity to work through their differences to obtain an agreeable resolution. The mediator will work as a neutral party to make sure that the exchanges between the two spouses are civilized so that the best possible solution can be met.
Divorce meditation addresses the following issues:
Benefits of Mediation
Listed below are some of the many benefits of mediation:
Participants may consult with other professionals to determine the best course of action
It is typically cheaper and less stressful than court litigation
It allows full confidentiality between both parties and the agreement will only be reduced to writing
It offers participants greater control over the resolution of their case
It's faster than traditional litigation
It can help preserve the relationship between the participants
Experienced & Reliable Representation
At Smith Law Offices, LLC, our St. Charles attorney is dedicated to providing the highest quality service to our clients. With over two decades of legal experience, we possess the comprehensive knowledge of Missouri family law to obtain a favorable outcome in your case. We are able to assist you in a number of languages, such as English, French, Spanish and Russian.
Contact our firm to schedule your confidential consultation or fill out a case evaluation today.
Why Hire Smith Law Offices, LLC
Well Respected by Colleagues

Family-Run & Locally Owned Law Firm

Award-Winning Legal Representation

We Speak Spanish, French & Russian

Providing One-On-One Attention

More Than 50 Years of Combined Legal Experience
Contact Us Today
Please Read: The use of the Internet or this form for communication with the firm or any individual member of this firm does not establish an attorney-client relationship. Confidential and/or time-sensitive information should not be sent through this form.